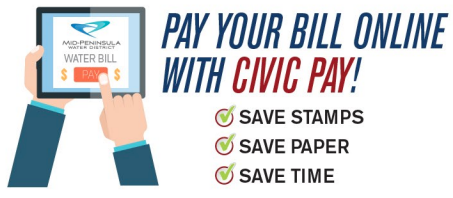 Enroll today to pay your bill online, use autopay to avoid the monthly payment hassle, and choose paperless to say goodbye to paper bills. Convenience is just one click away!

MPWD Customers who have automated water meters (AMI meters) are now able to monitor their water usage on a daily basis with Sensus. MPWD continues to install AMI meters as part of a system-wide, multi-phase water meter replacement program. Customers without AMI meters can still monitor their water usage online, but only monthly data is available until their AMI meters are installed.
Sign In Or Sign Up With Sensus Here
For step-by-step instructions on how to sign up for a new Sensus account, click here.