School Education

The Mid-Peninsula Water District (MPWD) is involved in outreach to local community schools to promote awareness of water and resources usage. Our centerpiece "Water Awareness Calendar" poster contest (see more info below) is conducted each year in collaboration with local elementary schools that involves 3rd to 5th graders. MPWD also hosts field trips from local schools for an interactive, educational experience. All MPWD School Programs are free to participants.
For more information about MPWD School Education Programs, please contact Administrative Specialist Brandon Spears at brandons@midpeninsulawater.org or 650-591-8941.
---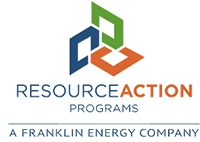 Water Wise Resources Action Program
In-classroom water conservation importance and source of supply education program for grade school children. Indoor-Outdoor-Living Wise kits include: teachers guide, classroom curriculum, program support and home water/energy saving devices. Incentive and gift awards are also available to participating teachers and students. For more information, please visit the Resource Action website here.
---

Earthcapades Assembly Program
A water science, conservation, and appreciation show specifically designed for grades K-8. EarthCapades' performers take you on a journey through the cycle of water, where it comes from and how vital it is to conserve, protect, and respect. Educational content and theatrical displays are designed to engage, challenge and inspire students. Reach out today to book your schools one-of-a-kind-act! For more information, visit the Earthcapades website here.
---

MPWD Annual Water Awareness Calendar Contest
Each fall MPWD hosts a Poster Contest to promote water awareness amongst local 3rd, 4th, and 5th grade students within the District's service territory. The contest promotes the idea "Making Water Use Efficiency Your California Way of Life." It also encourages early participation in water conservation measures. The idea is that if one starts implementing practices as a youth, hopefully that awareness carries over to one's adult practices. Winning entries are chosen and featured in our Annual Calendar (PDF), which is available to customers, local schools, and community groups and businesses.
---

Field-Trip Opportunity
MPWD offers a FREE Apprentice Program to ALL elementary schools within the community we serve. The curriculum includes: an educational hour where a water conservation video is shown, a scale model of the system explored, and water game played, followed by a second hour of hands-on demonstrations and craft activity. Snacks are optional and sessions are held both spring and fall. If you are an interested parent or teacher, please contact Administrative Specialist Brandon Spears at brandons@midpeninsulawater.org or 650-591-8941 and come discover the possibilities!