Home Water Report

MPWD Customers who have automated water meters (AMI meters) are now able to monitor their water usage on a daily basis. MPWD continues to install AMI meters as part of a system-wide, multi-phase water meter replacement program. As of 2018, half of MPWD Customers have AMI meters installed. Customers without AMI meters can still monitor their water usage online, but only monthly data is available until their AMI meters are installed.

---
Setting Up Your Account
STEP 1: MPWD Customers can set up an account to monitor their water usage online by clicking here.
On the next screen, click on Need to set up an account? (see example below)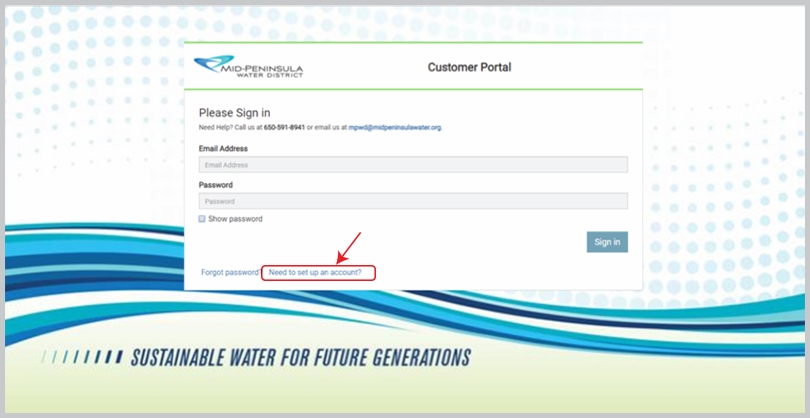 STEP 2: Enter your email address and click Get Started.
You will receive a confirmation email shortly.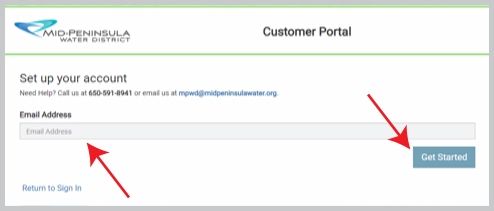 STEP 3: Open your email and click on the link provided.
This will confirm your email address and take you back to the online registration to finish the account setup process.


STEP 4: Finish the account setup by completing the requested fields. Your email address will already be provided.
Enter your MPWD Customer account # (found on your latest bill statement), your LAST NAME only (do NOT provide full name),
and the password you would like to use. Click on Submit and you are done!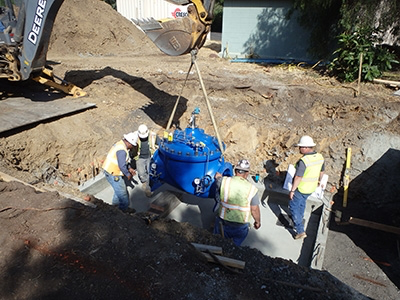 Please note that this account is NOT attached to or associated with your online bill pay account in any way.
For any further assistance, please contact mpwd@midpeninsulawater.org or call 650-591-8941.