2018 National Night Out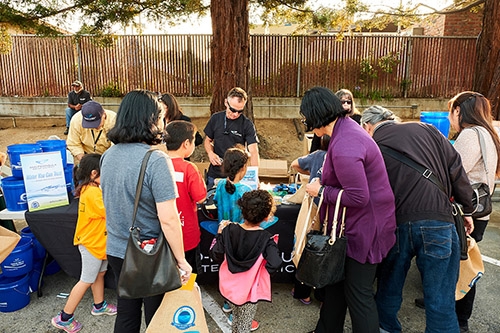 Mid-Peninsula Water District (MPWD) joined several other community organizations by participating in the City of Belmont National Night Out on August 7 at the Carlmont Shopping Center. National Night Out is an annual community-building campaign that promotes police-community partnerships and neighborhood camaraderie to make our neighborhoods safer, more caring places to live. Fourteen neighborhoods throughout the City of Belmont participated at various, designated areas.
National Night Out Snapshots!
Photography by Israel Soler. All rights reserved.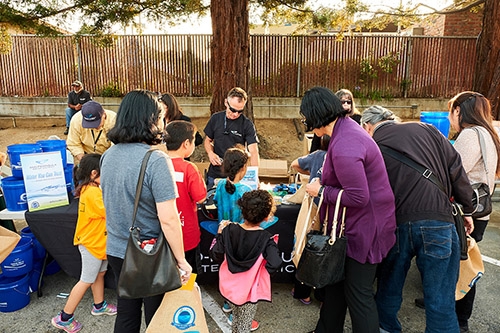 The MPWD booth saw lots of visitors who were offered friendly smiles and water conservation information and goodies for all ages.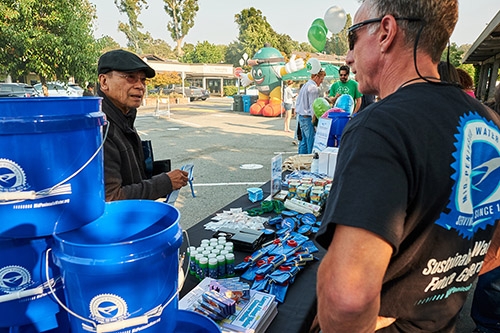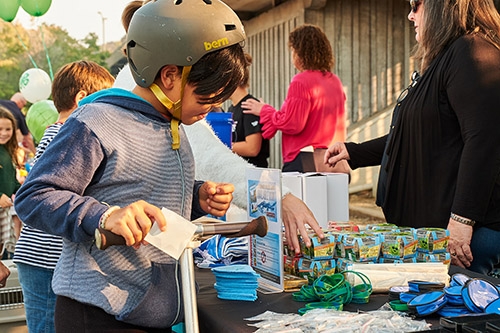 MPWD staff enjoyed all the fun, community energy. Administrative Service Manager Candy Piña, General Manager Tammy Rudock, Operations Manager Rene Ramirez, and Field Operations Supervisor Brent Chester were all on hand to say "hello!"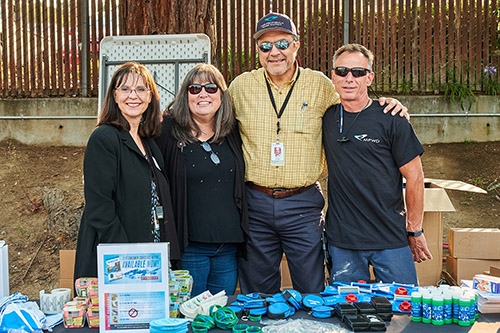 Visitors were also greeted with scrumptious smells and tasty eats!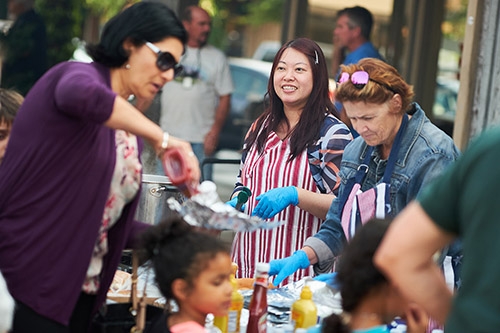 The Belmont 4-H Club and its chicken was a hit!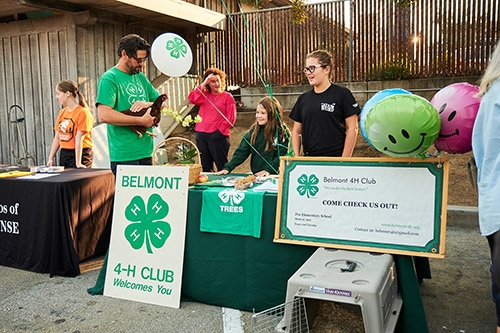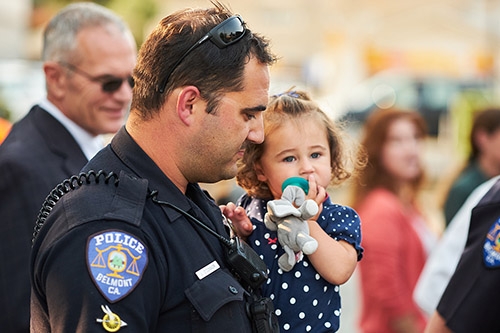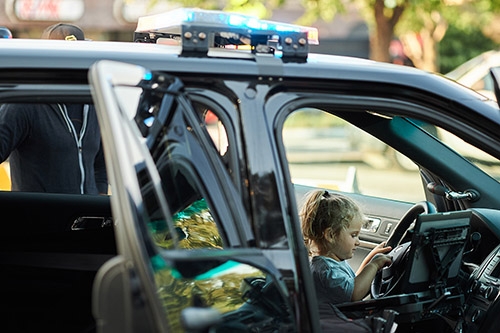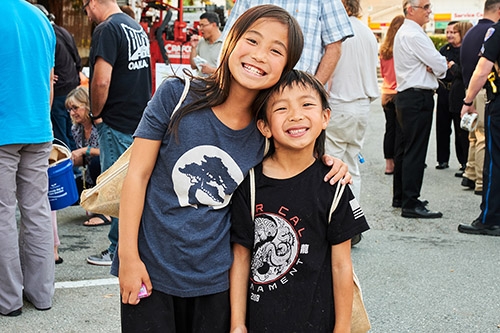 The City of Belmont took time to discuss street improvements throughout the city.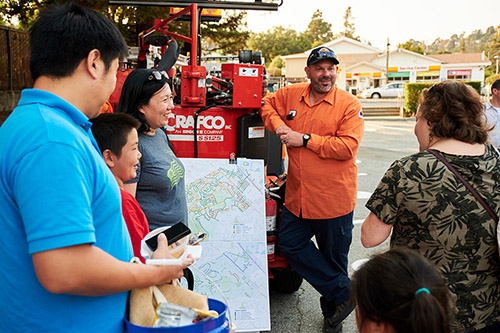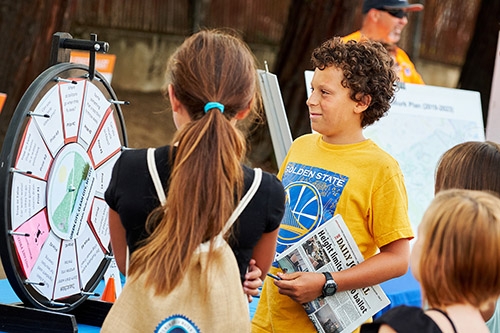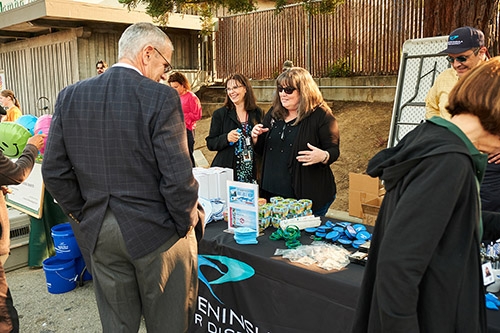 Pachinko for the kids at the Belmont Emergency Operations display.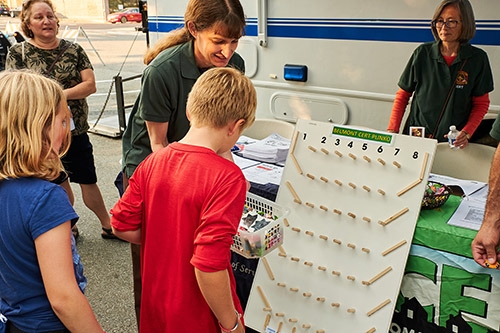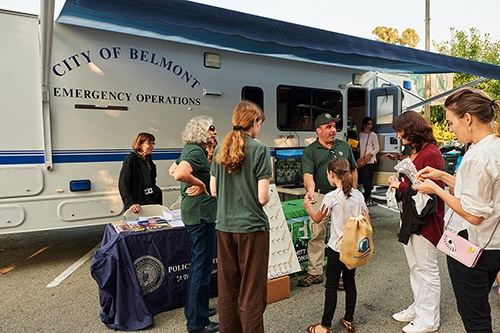 Stickers from a real-life policeman? All the kids said, "YAY!"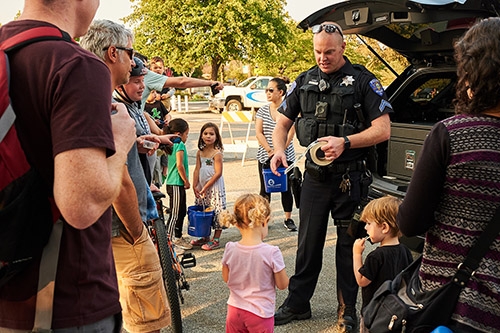 Games and giveaways were aplenty during National Night Out.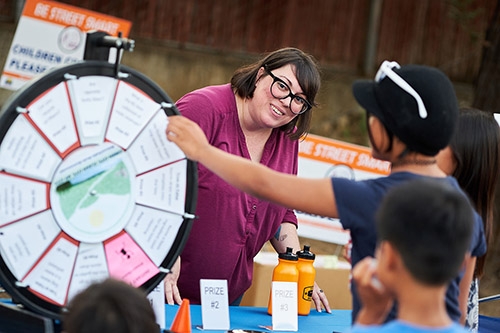 What better way to pass the time than blowing bubbles?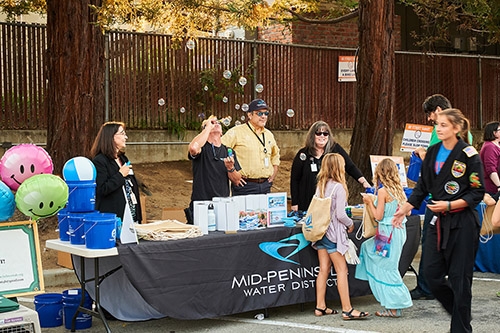 Kids flocked to the Belmont Police car on display.