MPWD Participates in 2017 National Night Out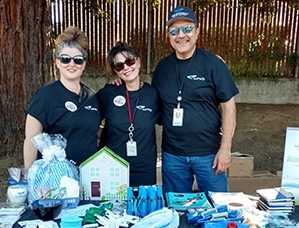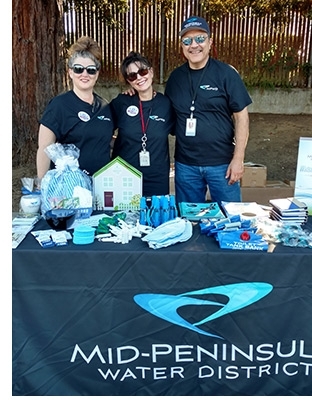 On Tuesday, August 1, the Mid-Peninsula Water District (MPWD) participated in the 2017 National Night Out. National Night Out is an annual community-building campaign that promotes police-community partnerships and neighborhood camaraderie to make our neighborhoods safer, more caring places to live. Twelve neighborhoods throughout the City of Belmont participated. Handouts, rebate information, and various promotional items were distributed to all celebration sites. MPWD stationed its display booth for the event at Carlmont Shopping Center where MPWD staff – from administration, operations, and water conservation – were available to answer questions and interact with the community. MPWD Board Member Al Stuebing was also on hand to engage visitors at the booth. MPWD looks forward to participating again with another successful National Night Out in summer 2018!

Pictured at right (L to R): Water Conservation Specialist Jeanette Kalabolas, Administrative Service Manager Candy Piña, and Operations Manager Rene Ramirez.