Mini-Succulents Are All the Rage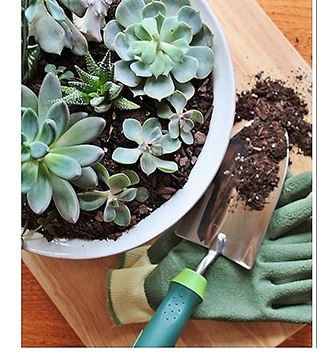 Co-sponsored by BAWSCA
MPWD customers, amateur gardeners, and even MPWD staff interested in mini-succulent gardening visited the District Office on May 22 for a two-and-a-half hour hands-on workshop presented by Pacita Ikonomou. The evening was spent diving into the world of succulents. More than two dozen attendees were treated to a classroom-style overview on the benefits of, and care for, mini-succulents. After a midway break, attendees had fun getting their hands in the dirt learning how to cultivate their own mini-succulent gardens. At the conclusion of the workshop, Jeanette Kalabolas, MPWD's Water Conservation Specialist, offered everyone who attended a free mini-succulent to add to their own garden and various other gifts as a thank you from Mid-Peninsula Water District.
MPWD Hands-on Workshops are offered annually in spring and fall and are FREE to MPWD customers and the local public. They are part of MPWD's commitment to community outreach and continued water conservation efforts.
Please be sure to visit our Workshops page soon for the announcement of the upcoming Fall 2019 Hands-On Workshop and visit the BAWSCA website to learn more about other landscape workshops in the area. If you attended the Mini-Succulents Garden Workshop, we look forward to your feedback.
Do-It-Yourself Workshop Snapshots!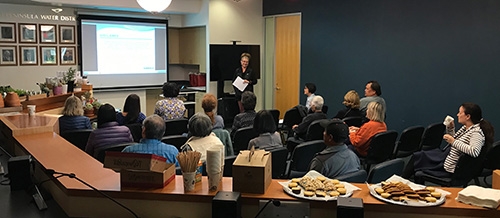 Jeanette Kalabolas greets the workshop attendees and introduces the presenter, Pacita Ikonomou.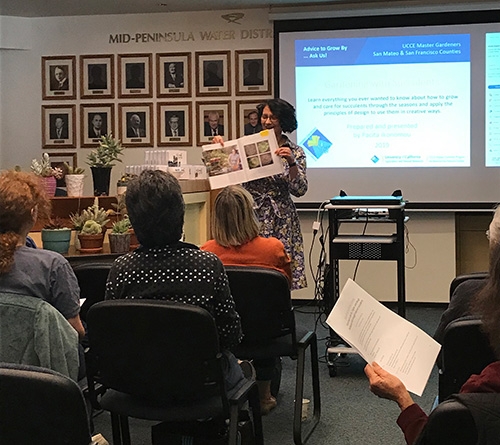 Class is in with Pacita Ikonomou as attendees learn the ins-and-outs of mini-succulents.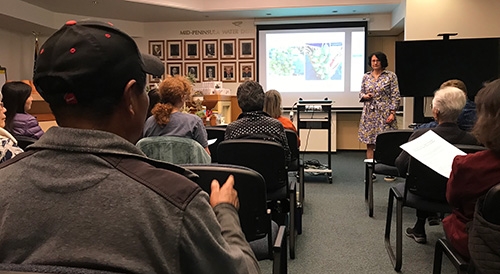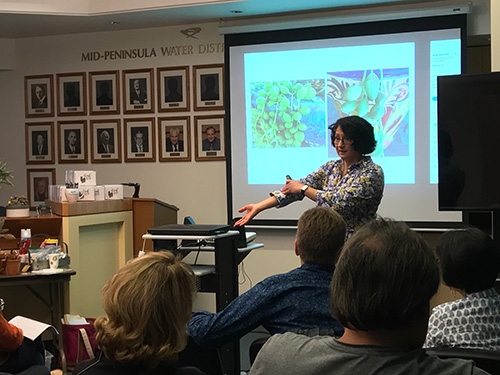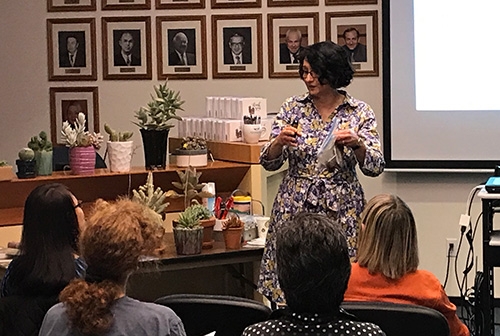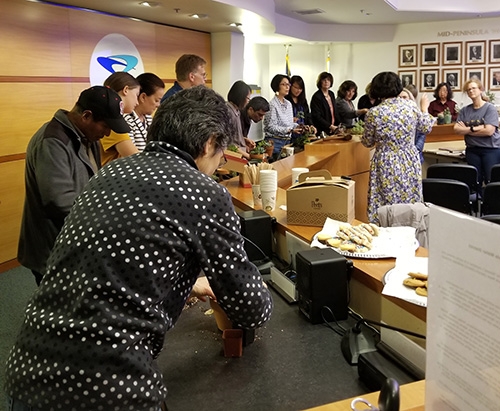 Attendees get their hands in the dirt with proper succulent gardening techniques.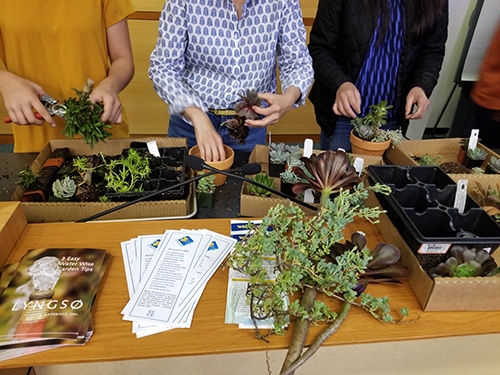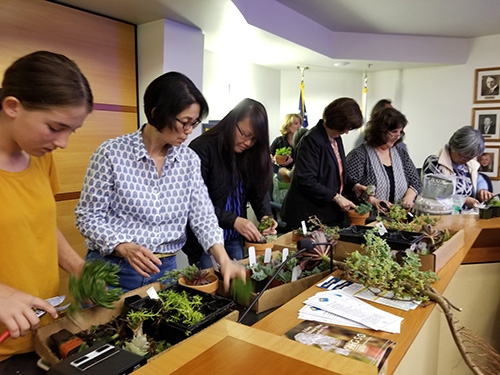 Thank you everyone for attending! Join us this fall for our next Hands-on Workshop.