Fall Workshop Is a Do-It-Yourself Success
Design-It-Yourself Native Garden Workshop
Co-sponsored by BAWSCA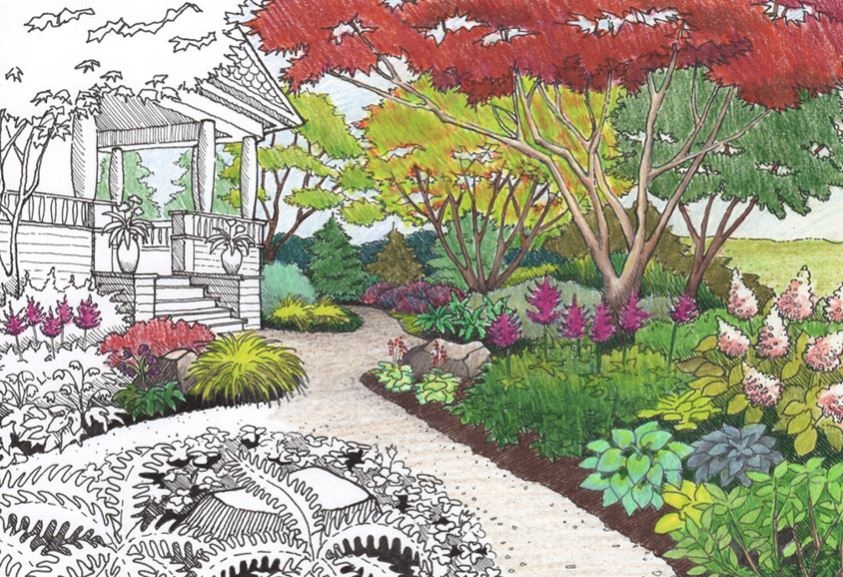 You are finally ready to remove your lawn in order to save water, lower your maintenance time, and create habitat. But you want to create the design yourself. Local residents took the beginning steps of that landscaping journey on October 16th by attending the MPWD Fall Workshop hosted by Sheri Osaka. Not only did attendees learn about the benefits and principles of native garden designs, but watched an example of a design from start to finish. The lecture session transitioned to an engaging hands-on demo and everyone walked away with complimentary gifts from MPWD in appreciation of their attendance.
MPWD would like to thank the dozens of attendees who made time to join MPWD for an educational evening, and Sheri Osaka for sharing her insight and experience.
Please be sure to visit our Workshops page in March for the announcement of the upcoming Spring 2019 Hands-On Workshop and visit the BAWSCA website to learn more about other landscape workshops in the area. If you attended the Fall Workshop, we look forward to your feedback.
Do-It-Yourself Workshop Snapshots!
Photography by Israel Soler. All rights reserved.